Spook-tacular!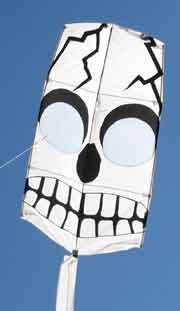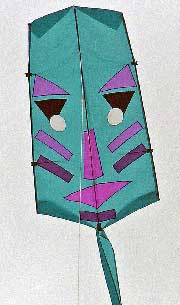 Be Spook-tacular!
Don't just wear a mask, fly one too! This kite is a delta variant based on Helen Bushnell's plan published in "Make Mine Fly." It was originally taught as a workshop kite (after some updating and modifications) for the Midwest Area Kitemakers Retreat in 2007.
A great platform for face graphics, let your imagination run wild!. This kite flies great, even in 15-20 mph winds. 
Download complete plans here:
Japanese Edo kite, simple
. Check out the other great plans posted on our site
HERE
as well. Send in a picture of your spook-tacular kite!
Last Updated (Thursday, 20 October 2011 15:25)