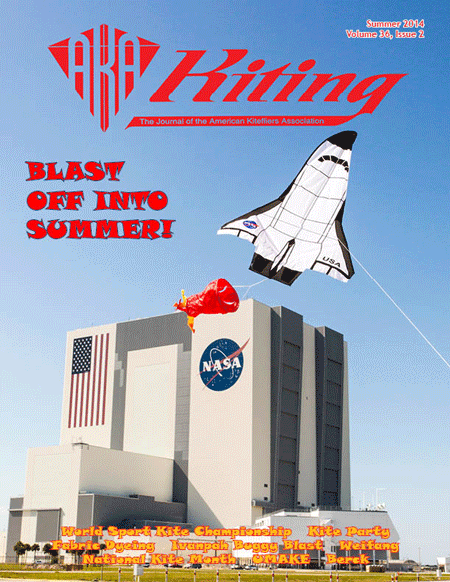 Kiting is a beautiful full-color magazine issued 4 times a year to all current members. Also check out the online-only
Kiting+
Home

Kite Talk Forum

Public Forum

Festival News

Kite Festivals - Field Idea
» Kite Festivals - Field Idea
Page
Start
Prev
1
Next
End
Kite Festivals - Field Idea
Kite Festivals - Field Idea
I just got back from the Treasure Island event this past weekend. This event is hosted by Sherri and Steve Pigion and the Eastern League runs the competition portion. The sound is provided by Terry/Kitebus.

This year Sherri/Steve set up things a bit different. Usually there are 3 separate fields. One for competition, one for "demos" and another for larger kites. This year they tried something new (for them). There was a Precision field set up on the side of the event field as it did require sound. It was only needed to 1/2 of the day and then it was taken down. So basically there was a field with sound and another for large kites. These were next to each other. So only one sound system was needed and it covered the entire area. During the down time of the competition (scoring, etc) someone else came out and did a quick demo. This kept things active and also allowed spectators to see something different throughout the day. I'm sure it added some time to the competition but I don't think it added much.

I think this might be an idea for other event hosts to thing about. It consolidates that fields and the area needed to put on an event. If there are fewer competitors this works out well to fill some gaps. In the middle of the day the wind died a little so demos were done to keep people's attention.

In some cases I think people see kite competition and everything else that goes on as things that can't be done together. I don't think that is the case. I know some sometimes there are time constraints on competition, to make sure everything gets done, but these days I don't think this is a big problem at most events. Having everything in one field makes it easy on the host and also makes it easy for the public to watch everything going on.
toddcopeland
Administrator has disabled public posting. Please login or register in order to proceed.
Re: Kite Festivals - Field Idea
Creative idea. Thanks for posting.
When in doubt, tell the truth
bobkelly

Shamrok
Administrator has disabled public posting. Please login or register in order to proceed.
Page
Start
Prev
1
Next
End
» Kite Festivals - Field Idea
There are 0 guests and 0 other users also viewing this topic
Board Stats

Total Topics:

1576

Total Polls:

11

Total Posts:

7360

Posts today:

2
User Info

Total Users:

4317

Newest User:

Members Online:

5

Guests Online:

6085
Powered by Agora Pro 4
© Copyright 2007 - 2014 jVitals! All rights reserved.