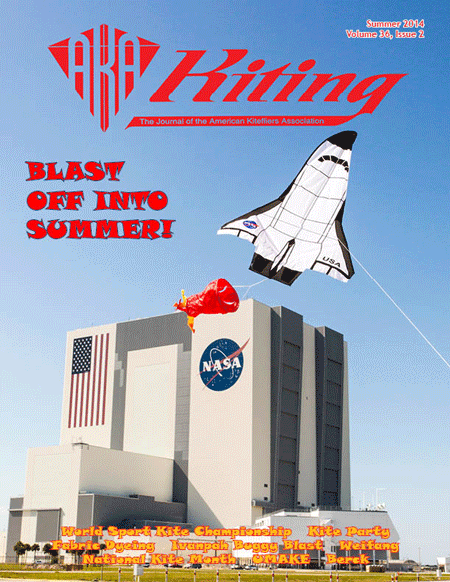 Kiting is a beautiful full-color magazine issued 4 times a year to all current members. Also check out the online-only
Kiting+
Home

Kite Talk Forum

Public Forum

Open Forum

"Secret" levy on parcels to USA
» "Secret" levy on parcels to USA
Page
Start
Prev
1
Next
End
"Secret" levy on parcels to USA
"Secret" levy on parcels to USA
The facts recently realised - parcels weighing over 500g (one pound) sent to the USA from Australia must now pay "an additional AUD$9 surcharge and may face transit delays of up to 48 hours" - via the Australia Post website.


This is an American levy, not an Australian tax. It's to cover the cost of all the extra security screening needed for inward parcels (of that weight & over) arriving on USA shores. The sender must pay before the parcel will be accepted.

?Is it only parcels from Australia? What about parcels sent from UK to USA? Or Europe to USA?

Take note - if you're an Aussie business who sends to the US, make sure you add that $9 onto the customer's bill FIRST, because it's just not been widely advertised that Australia Post is acting as an Agent for the TSA in America. The first time you're charged is such a shock! - but forewarned is forearmed.
Linda Sanders - RD13, Australia
less talk... more fly...
kitelady
Administrator has disabled public posting. Please login or register in order to proceed.
Page
Start
Prev
1
Next
End
» "Secret" levy on parcels to USA
There are 0 guests and 0 other users also viewing this topic
Board Stats

Total Topics:

1576

Total Polls:

11

Total Posts:

7360

Posts today:

2
User Info

Total Users:

4317

Newest User:

Members Online:

8

Guests Online:

4490
Powered by Agora Pro 4
© Copyright 2007 - 2014 jVitals! All rights reserved.