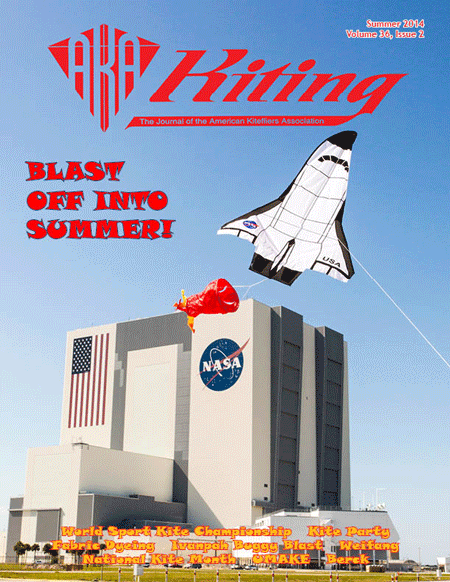 Kiting is a beautiful full-color magazine issued 4 times a year to all current members. Also check out the online-only
Kiting+
Home

Kite Talk Forum

Local Regions

Region 5

Pictures from NCSKG 16 July 2011
» Region 5
» Pictures from NCSKG 16 July 2011
Page
Start
Prev
1
Next
End
Pictures from NCSKG 16 July 2011
Pictures from NCSKG 16 July 2011
Here are some pictures from Saturday.

http://s898.photobucket.com/albums/ac18 … =slideshow

Feel free to leave comments if you can identify flyers, or their kites. I will get the names into the descriptions.

Also feel free to use these pictures for personal or AKA-related purposes. They are copyrighted, but only for purposes of maintaining control of commercial use.
pwmeek
Administrator has disabled public posting. Please login or register in order to proceed.
Page
Start
Prev
1
Next
End
» Region 5
» Pictures from NCSKG 16 July 2011
There are 0 guests and 0 other users also viewing this topic
Board Stats

Total Topics:

1572

Total Polls:

11

Total Posts:

7343

Posts this week:

1
User Info

Total Users:

4314

Newest User:

Members Online:

8

Guests Online:

6936
Powered by Agora Pro 4
© Copyright 2007 - 2014 jVitals! All rights reserved.