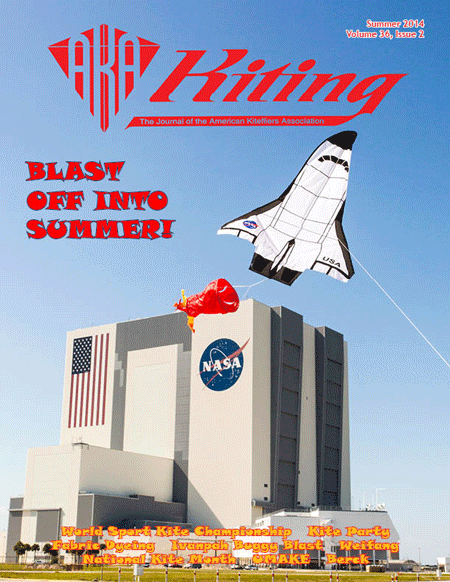 Kiting is a beautiful full-color magazine issued 4 times a year to all current members. Also check out the online-only
Kiting+
Home

Kite Talk Forum

Public Forum

Open Forum

Dogs on beaches
Dogs on beaches
Is YOUR beach a dogs' toilet?

I fly kites (always in the plural) most days of the year, weather permitting, on my local beach. It's not a bad beach, very narrow at high tide but usually with enough space to launch the kites. It is popular in the warmer weather with sunbathers, children building sandcastles, and those brave enough to picnic while risking having real sand in their sandwiches. We all share the beach quite amicably.

But there is one big problem - DOGS!

This country (New Zealand) apparently has the highest per capita level of dog ownership anywhere, and it sometimes seems that dogs have greater rights than people. Large numbers of dog owners bring their animals to the beach and many let them run wild. This is for the purpose of exercising the dog (or dogs - often one owner will have two or three of the creatures) without any effort on the part of the owner.

Of course, the animals proceed to do what comes naturally. Male dogs, in particular, run around "marking their territory" by spraying their urine on any feature that stands out from the sand. This includes any kites, kite bags or kite anchors and reels that I am unable to keep under very close guard, and the personal property of other beach users who may have left clothes and towels while going for a swim.

All the dogs, and also the ones whose rather more responsible owners keep them on a leash, use the opportunity to vacate their bowels, and although the law requires owners to pick up the resulting matter, many cannot be bothered. You can imagine the "pleasure" of having one's property stained by contact with this stuff, not to mention the health hazards.

That this is tolerated amazes me. If it were people defecating and urinating all over the beach, there would be an outcry, but because dogs are doing it, it seemingly becomes OK.

In the case of the loose dogs, the owners have no interest in what is going on. A couple of days ago, a particularly moronic owner left his male animal running loose for over an hour while he himself enjoyed surfing. This creature (the dog, not the moron) peed over two of my kite reels, harassed two young women walking a small female dog and forced them to leave the beach, and generally made a nuisance of itself. When the owner finally emerged from the sea, he was completely unconcerned and thought it rather a joke.

There is just a very slight restriction applied to dogs on this beach. For three months each year, in a small area in front of the surf club, dogs must be on a leash and only there for the purpose of passing through. Even this restriction is totally ignored, and no policing of it is ever carried out by our local council.

I am going to lobby the council in an effort to get some stricter rules, and enforcement. I don't rate the chances highly, because of the god-like status these animals have here. However, I am interested to know what the situation is elsewhere. Are other cities more civilised in their approach to this? Do they actually place the interests of people above those of animals? I ask because a lot of overseas visitors I talk to think it strange that these animals have the freedom of the beach.

I should mention that the piece of beach I fly on is the central and most popular beach in a long stretch, most of which is not heavily used. I fly there because it gives pleasure to a lot of people using the beach (including some of the dog owners!) and there is a convenient car-park so that I don't have to carry my kites and gear a long way. I would be quite happy if another part of the beach were allocated to dogs and their owners. I do, however, believe that PEOPLE should have their part of the beach as well, unbothered by dogs.

Comments on your local situation would be welcome. Abuse from dog owners who think their darling creature is more important than other people I would prefer to forgo.

Thanks,

Jim
Administrator has disabled public posting. Please login or register in order to proceed.
Re: Dogs on beaches
Wish I had a beach to fly on, but totally understand your frustration. This is not so much an anti-dog effort, as an effort for all to respect other's right to have property and person respected by behaving responsibly.
Good luck
Time to Fly!
Barbara Meyer
AKA past president
barbarameyer
Administrator has disabled public posting. Please login or register in order to proceed.
Re: Dogs on beaches
Hi Jim

The beach I regularly fly at is very popular with dog owners. Luckily we do have council regulations governing dogs on the beach. Between October to April inclusive dogs" must at all times be on a leash not exceeding two metres in length held by a person capable of controlling the dog".

Between May to September inclusive, dogs can be exercised off leash at our beach as long as the dog is "under effective control".

At all times of the year the person exercising the dog MUST carry "a bag or other object for the purpose of picking up and lawfully disposing of any faeces that the dog may deposit"

Okay, so the regulations are there, but are they effective? Most of the time, yes! The majority of local dog owners seem to be responsible people who respect everyone's rights to sharing a safe, clean beach. And the council have plastic bag dispensers at regular intervals along the beaches.

There are occasions when some people consider themselves to be above the law and choose not to follow the regulations. But instead of either ignoring them (and inwardly seething) or being confrontational, I usually approach them directly, politely but firmly point out that they are breaking the by-laws and ask them to correct their mistake. In almost all cases the people are willing to do just that - correct their mistake and comply. And in most cases they are only doing what they are doing because of ignorance of the by-laws. Lucky for me, I am VERY familiar with the wording of the relevant by-laws and am happy to share my knowledge ;-)

I have had a few people over the years try to ignore me, and on those occasions I have taken out my phone and photographed them and their dog (and the offending dump). In all but one case this has resulted in the person complying. The one exception was ... well, you know the type - a complete spanner who would probably fire bomb the local police station if he got a parking ticket!

Even people who consider their dogs to be incapable of posing a threat to other beach goers usually see the point when I tell that my niece is allergic to dogs (properly allergic, breathing difficulties, swelling etc.). Sure, their old, toothless and genuinely loving dog might not accidentally knock her down or even bite (or gum) her. But it is quite possible it will chase her when she tries to run away if it isn't "under effective control". Owners who previously didn't "get it", are usually much more sympathetic to the reasons for having such by-laws and only too happy to take a bit more care.

I suggest you find out the exact wording of the local regulations and try a bit of owner education. If you approach people in a reasonable manner, oftentimes people respond in a reasonable manner.

Good luck
Kevin Sanders
Willunga, South Australia
KaoS

Kevin Sanders
Administrator has disabled public posting. Please login or register in order to proceed.
Re: Dogs on beaches
Hi Kevin,

Thanks for your very full reply. I think your Aussie dog-owners must be a little more reasonable than some of ours. The surfer I mentioned, along with a number of other offenders, was not at all interested in what the law says. We do have a national Dog Control Act, which says that dogs must be under control at all times. Obviously it is being flouted, and there is no policing or enforcement of it by the local authority in this instance.

I'd like to know what beach regulations (and practice) are in other parts of the world, particularly on those beaches that are heavily used by people other than those exercising dogs. Any more comments from forum readers?

At the moment I have given up using my usual sand anchors and am trying to find suitable large pieces of driftwood to tie kites to. I don't have to take the wood home and wash it out after every flight! I am also thinking of tying plastic bags around the kite reels to protect them. But then there is always other gear I have lying around, kites waiting to be launched etc, and it is impossible to protect everything. And there is no way to avoid a kite landing in a fresh deposit left by someone's pet. None of this should be happening in a civilised society.

Jim
Administrator has disabled public posting. Please login or register in order to proceed.
Re: Dogs on beaches
I live on the US New Jersey coast on an 18 mile-long barrier island that is a very popular beach vacation spot during the summer. In the off-season (October thru end of April), many of the townships here allow dogs on the beach, provided they are leashed. Most year-round residents of the island (including myself) are conscientious about picking up after their dogs. Occasionally you find a pile here or there, but it does not constitute a major problem.

In the summer season no dogs are allowed on the beach anywhere on the island. Given that our population swells by a factor of almost 10 during the summer, that is probably for the best, even though my dogs wish it were otherwise...

If I had my way, no dog would be allowed on the beach anywhere here unless it bore a license issued by one of the island's townships (and hence belonged to a local), but that would be nearly impossible to enforce.
RonG
Administrator has disabled public posting. Please login or register in order to proceed.
Re: Dogs on beaches
I'm very disappointed not to get more feedback on this item, other than two very helpful and full responses from Kevin and Ron. Thanks, guys.

I am hoping to make a submission to our local council soon, so if anyone else can provide details of the kind of regulation on other beaches, I would be most grateful. You can't all be inland dwellers like our president!

Jim
Administrator has disabled public posting. Please login or register in order to proceed.
Re: Dogs on beaches
Jim, it strikes me that you're looking for comments that support your position, which might rule out a lot of people out of hand. I agree with you in general, but... I've seen too many beaches closed to dogs completely as an overreaction to anti-dog protests. My local beach -- where I used to walk my dog (and cleaned up after him) daily -- is now entirely closed year round. The rationale was "to protect migratory birds", but since the police officer kicked the dog and I off the beach on December 24 -- about two months after the bird migration ends -- I have a hard time buying that excuse.

In America, dog owners are the single largest recreational user group, ahead of soccer, gardening, and baseball. And yet most cities find a way to restrict dogs, and not do anything for them. I drive my dog 9 miles to go to the dog park; my own city refuses to set up a dog park.

So, if you're going to ask for restrictions on dogs, how about you also try to suggest something positive, like creating an area (a section of beach, or an enclosed park) where dogs can act like dogs without having to worry about pesky humans?
AKA member since 1993
Editor, KITING Magazine, since 2006
kitephil
Administrator has disabled public posting. Please login or register in order to proceed.
Re: Dogs on beaches
In my original post I said: "I would be quite happy if another part of the beach were allocated to dogs and their owners. I do, however, believe that PEOPLE should have their part of the beach as well, unbothered by dogs."

To repeat, the beach here extends for several miles, but the part used mostly by kite-fliers, kids building sandcastles, people sun-bathing and others just generally having fun is only a small part of it. I see no reason why dogs should have the freedom to turn the whole beach into a toilet and people should have no part of it free from their attentions. A relatively small part of the beach for HUMAN use is surely not too much to ask.

There seems to be a mania which grips some people once they own a dog, which somehow makes them believe that their pet can do no wrong and has rights superior to those of any human. I don't subscribe to that idea, and see no reason why I should tolerate having my possessions urinated on by someone else's animal, or my expensive kite land in feces not picked up by an irresponsible dog-owner. If I went around urinating or defecating on other beach-users' property, I'd soon be locked up. Why is acceptable for a dog to do it? And what about the health hazards, particularly to young children playing on the beach?

I don't wish this to be a debate over dogs per se, because it is something on which there will never be agreement. What I would like to know is what steps other communities take to make and enforce laws giving at least some part of their beaches over to human use exclusively. When I see travel photos of bikini-clad venuses lying on pristine beaches on the French Riviera or somewhere in the tropics, I don't see dogs racing around or imagine that the sunbathers have had to clear feces from the sand before spreading their towels. Surely we should all have the freedom to enjoy some beach area unmolested by four-legged creatures.

And by the way, we do have another area of beach here which IS banned to dogs - because of nesting birds! I would not go fly there because I would not want to disturb the birds either. But it seems that birds, not just dogs, are more important than people. We who pay the taxes are the only ones not to have an area to call our own.

Jim
Administrator has disabled public posting. Please login or register in order to proceed.
Re: Dogs on beaches
Dog owners should clean up after their dog. Dogs should not be allowed to run free to bother people or birds or other animals (it's called a leash law.) Beyond that, I think additional laws are the type of over-reaction that is suffocating our society. Ironically, I believe these laws are usually propagated by the same conservative types that always complain about a nanny-state.

For myself and my dog, he is on a leash unless the beach is clear for about 1/4 mile in all directions. He does not run loose in the dunes, where plovers might be nesting. He rarely poops on the beach - and if he does poop where human traffic is likely, I clean it up.

So, I am obliged to say I cannot support your cause, Jim.
hedgewarden
Administrator has disabled public posting. Please login or register in order to proceed.
Re: Dogs on beaches
I don't think wanting to be able to use a public beach without encountering dog droppings, having dogs urinate on one's possessions and (as happened to me this morning) being attacked by an uncontrolled dog for the "crime" of flying a kite constitutes a "cause." And I didn't ask anyone to support anything, I merely requested information.

I have no objection at all to people who walk their dog on a leash and clean up after them. There are, of course, responsible dog-owners. I gladly share the beach with them. Nor do I mind if an area of beach is set aside for dogs to be allowed to run freely. But equally, there should be sufficient space free of loose dogs to allow humans to enjoy the beach, whether they be kite-flying, sand-castle building, or sun-bathing.

Why can't some dogs owners appreciate the point of view of anyone who is not in love with four-footed animals? Dog ownership to such people is almost a cult religion and produces the same closed-mind reaction as some of the worst of those. To such people, they and their pet are irreproachable. even when the animal is busy peeing over my kite bag!

I did not start this post to attack dogs or dog owners in general, but to ask what other people's experiences were with dog control on their beaches in order to give me more information in dealing with my local council. I had a couple of very good and well reasoned responses. I think now it is best to end this before the dog-owners turn it into a litany of "my pet is perfect and more important than the rights of mere people". I shall take no further interest in this post.

Jim
Administrator has disabled public posting. Please login or register in order to proceed.
There are 0 guests and 0 other users also viewing this topic
Board Stats

Total Topics:

1576

Total Polls:

11

Total Posts:

7360

Posts today:

2
User Info

Total Users:

4317

Newest User:

Members Online:

7

Guests Online:

5444
Powered by Agora Pro 4
© Copyright 2007 - 2014 jVitals! All rights reserved.