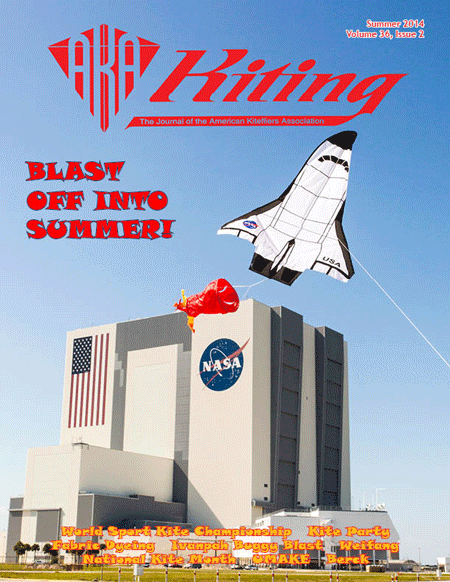 Kiting is a beautiful full-color magazine issued 4 times a year to all current members. Also check out the online-only
Kiting+
Home

Kite Talk Forum

Public Forum

Open Forum

Another Empty Space In The Sky
» Another Empty Space In The Sky
Page
Start
Prev
1
Next
End
Another Empty Space In The Sky
Another Empty Space In The Sky
Greetings -

From Jake Twyford, we learn:

"I'm writing to let you know of the sad death on Saturday of Danish kite designer and maker Jorgen Moller Hansen. Jorgen was known and greatly admired by many in the kite world for his elegant, pure, minimal designs, high art without compromise. My quad team the Decorators have had the privelege of flying Moller Hansen design Revs for 20 years; we miss him greatly as will many of your members. If you could pass the news, I would be grateful."
Mel at AKA
AKA-HQ
PO Box 22365, Portland, OR 97269
609-755-5483
melhickman

Executive Director
Administrator has disabled public posting. Please login or register in order to proceed.
Page
Start
Prev
1
Next
End
» Another Empty Space In The Sky
There are 0 guests and 0 other users also viewing this topic
Board Stats

Total Topics:

1576

Total Polls:

11

Total Posts:

7359

Posts today:

1
User Info

Total Users:

4317

Newest User:

Members Online:

6

Guests Online:

8429
Powered by Agora Pro 4
© Copyright 2007 - 2014 jVitals! All rights reserved.