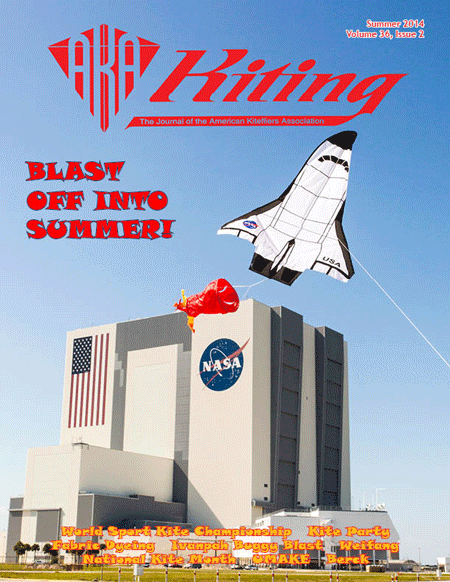 Kiting is a beautiful full-color magazine issued 4 times a year to all current members. Also check out the online-only
Kiting+
Home

Kite Talk Forum

Public Forum

Open Forum

Patang... the movie!
Page
Start
Prev
1
Next
End
Patang... the movie!
Have you heard that there'll be a special screening of the new movie "Patang" at Enid, on October 1? It's set in Ahmedabad, during the Uttarayan kite festival (as seen in KITING Magazine's spring issue), and features a lot of fighter kite action. But the movie is really about family, and all the baggage and dysfunction that comes with it. It's in Hindi with English subtitles, but you'll quickly recognize the universal themes of the movie. I've been lucky enough to see an advance preview of the 90 minute movie, and I can tell you that it's interesting, colorful, and very well done.

Can't get to Enid? There are other places to see it. The film will be in Portland OR in a week, and will be in Chicago, Cleveland, Ottawa and elsewhere in the next few weeks. Check www.patang.tv for schedule of screenings.
Edited by: kitephil - 10-Aug-2012 09:08:22
AKA member since 1993
Editor, KITING Magazine, since 2006
kitephil
Administrator has disabled public posting. Please login or register in order to proceed.
Page
Start
Prev
1
Next
End
There are 0 guests and 0 other users also viewing this topic
Board Stats

Total Topics:

1576

Total Polls:

11

Total Posts:

7360

Posts today:

2
User Info

Total Users:

4317

Newest User:

Members Online:

1

Guests Online:

7119
Powered by Agora Pro 4
© Copyright 2007 - 2014 jVitals! All rights reserved.