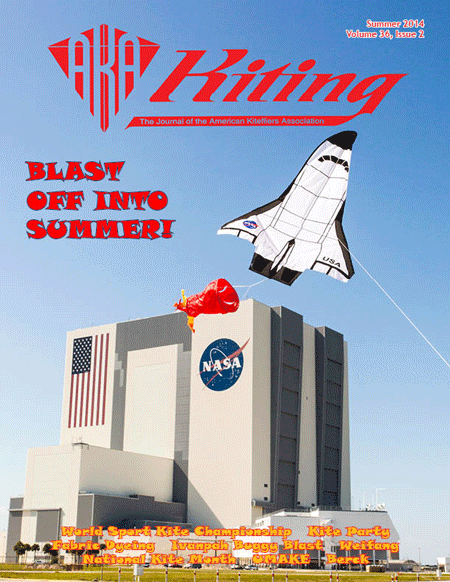 Kiting is a beautiful full-color magazine issued 4 times a year to all current members. Also check out the online-only
Kiting+
Home

Kite Talk Forum

Public Forum

Single-Line Kites

Poo Kites
Page
Start
Prev
1
Next
End
Poo Kites
Trust me. This has nothing to do with teddy bears.

Paper is, of course, made from natural fibers that have been broken down. And what better way to break down vegetation than to digest it. See where this is going??

On our last trip to Cape Town, we learned of a factory producing paper from exotic animal dung. We were also aware that our friends at Cape Mental Health were hiring some of their clients to make miniature kites in a workshop which they then sold at the festival. We immediately suggested they use some of this fancy paper to produce unique kites which could be sold in all the tourist stores.

Upon our arrival this year, with much fan fare, we were presented with the very first of the "Poo Kites". The larger model is about 8 inches and the smaller ones about 4 inches. Both are certified to be made with authentic African Elephant dung.

We have been able to secure the first 50 kites in each size and will be bringing them home. Each will be sold with 100% of the proceeds going to help intellectually disabled kids in Africa.

What better gift for the kiter that has everything?? Poo Kites are a worthy addition to any collection. Of course, we don't promise that they fly worth a crap! Ok -- no more poor poo puns...

Small kites are $5 and larger ones $10. Buy as many as you want! Shipping is a flat $5 per order. Email us in the next two weeks and we'll ship as soon as we get home. Quantities are limited for now.

Email me if you are interested.



davidgomberg
Administrator has disabled public posting. Please login or register in order to proceed.
Page
Start
Prev
1
Next
End
There are 0 guests and 0 other users also viewing this topic
Board Stats

Total Topics:

1576

Total Polls:

11

Total Posts:

7360

Posts today:

2
User Info

Total Users:

4317

Newest User:

Members Online:

5

Guests Online:

6457
Powered by Agora Pro 4
© Copyright 2007 - 2014 jVitals! All rights reserved.