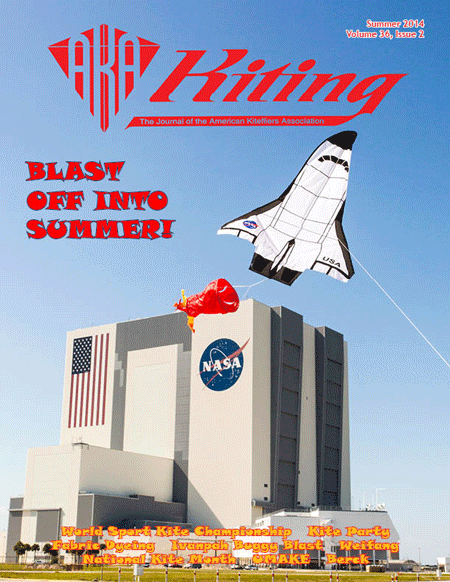 Kiting is a beautiful full-color magazine issued 4 times a year to all current members. Also check out the online-only
Kiting+
Home

Kite Talk Forum

Local Regions

Region 9

Northwest Kite Summit November 17, 2012
» Region 9
» Northwest Kite Summit November 17, 2012
Page
Start
Prev
1
Next
End
Northwest Kite Summit November 17, 2012
Northwest Kite Summit November 17, 2012
Hi all,
For those of you interested in the future of kiting and its potential you may want to check this out!.
The World Kite Museum in Long Beach Washington will be hosting the first Northwest Kite Summit this Saturday November 17, 2012. The Summit will run from 11 am -4pm Here is the information released from Chelsea Libby, the new director of the World Kite Museum.

The World Kite Museum in partnership with John Barresi, president of the American Kite Association (AKA), will be hosting a summit for kite fliers, enthusiasts, and supporters to discuss the future of the kite flying industry and ways to address the potential audience effectively. This summit is designed to get at the heart of the goals for the kite flying industry and seek answers to questions about developing interest in youth, families, and amateurs. The event is sponsored by some of our local community merchants including Long Beach Coffee Roasters and Cottage Bakery who will be providing provisions for our hard working kite fliers. I will be speaking about the potential for kite fliers to use informal educational methods to prompt conversations about their topic and ways to interact with families and children culled from my years of experience at The Children's Museum of Indianapolis. If you are interested in attending the event please email me at info@worldkitemuseum.com no later than Wednesday the 14th.
amydoran
Administrator has disabled public posting. Please login or register in order to proceed.
Page
Start
Prev
1
Next
End
» Region 9
» Northwest Kite Summit November 17, 2012
There are 0 guests and 0 other users also viewing this topic
Board Stats

Total Topics:

1576

Total Polls:

11

Total Posts:

7360

Posts today:

2
User Info

Total Users:

4317

Newest User:

Members Online:

5

Guests Online:

6256
Powered by Agora Pro 4
© Copyright 2007 - 2014 jVitals! All rights reserved.