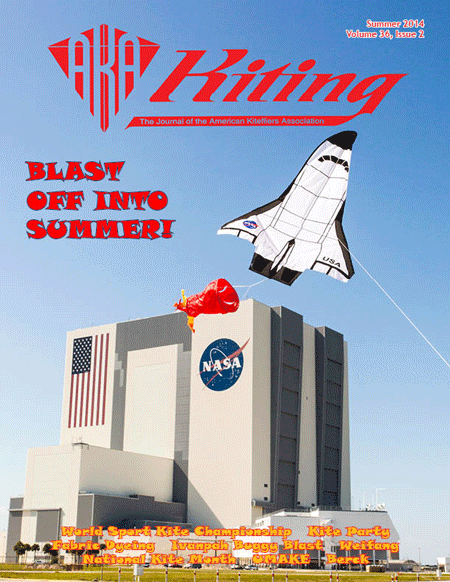 Kiting is a beautiful full-color magazine issued 4 times a year to all current members. Also check out the online-only
Kiting+
Home

Kite Talk Forum

Public Forum

Open Forum

Kites of Hope
Page
Start
Prev
1
Next
End
Kites of Hope
Akihiko Nara
12:55 AM (12 hours ago)


Dear Kite lovers

At the end of last year I visited Ishinomaki, one of the cities which were severely damaged by 3.11 Earthquake/Tsunami, and met with people who are still living in provisional housing. I strongly felt that the restoration of the town will take time and recovering of disaster victims' peace of mind will take longer time.

A lot of people flew up "Kites of Hope" on 3.11 last year, one year anniversary day of terrible disaster, at 22 places in Japan and 5 places in th world including Gaza, Palestine to give prayers for victims and to show up solidarity to them. Local media introduced the event at some places. Please have a look at the sites below to learn how the campaign started and to see the great result of the campaign.

Let us fly "Kites for Hope" again this year to exhibit our sense of solidarity to people in affected areas who are still suffering from uneasiness of daily life. I hope bigger number of people, not only in Japan but in the world, will join to this campaign because more kites will be able to give bigger hope to more people and make them "Chin Up". Since 3.11 will be Monday this year, better to hold kite-flying event either on 3.9(Sat) or 3.10(Sun).

Campaign website: http://flykite.web.fc2.com/index_en.html

Please pray with us, spread the news to involve more people and TRY TO ORGANIZA fly-kites event with your friends AT YOUR PLACE. There is a lot of things you can for victims.
Mel at AKA
AKA-HQ
PO Box 22365, Portland, OR 97269
609-755-5483
melhickman

Executive Director
Administrator has disabled public posting. Please login or register in order to proceed.
Page
Start
Prev
1
Next
End
There are 0 guests and 0 other users also viewing this topic
Board Stats

Total Topics:

1576

Total Polls:

11

Total Posts:

7360

Posts today:

2
User Info

Total Users:

4317

Newest User:

Members Online:

1

Guests Online:

7140
Powered by Agora Pro 4
© Copyright 2007 - 2014 jVitals! All rights reserved.