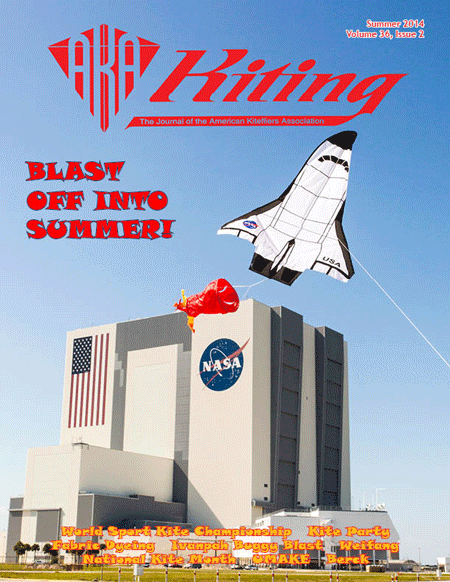 Kiting is a beautiful full-color magazine issued 4 times a year to all current members. Also check out the online-only
Kiting+
Home

Kite Talk Forum

Local Regions

Region 4

Treasure Island Kite Festival 2011
» Region 4
» Treasure Island Kite Festival 2011
Page
Start
Prev
1
Next
End
Treasure Island Kite Festival 2011
Treasure Island Kite Festival 2011
January 14-17. The Thunderbird Beach Resort will be the host hotel. Call 727-367-1961 to book your room! Let them know your with the festival for the discount. The festival has a new set up to bring everyone closer together!

The festival will include.. The Treasure Island Sport Kite Championships, WhatAKite, Martin Blais,The Rev Riders, Revolution Enterprises, Mega Flies and more.

Do you have a hidden talent? Sign up for The Treasure Island's Got Talent. The show will be held on Saturday night in the conference room, there will be a cash bar and those in the audience will vote for their favorite act! To sign your act up for the show email me at sunsetflyers@msn.com. There are only a few spots left!!

We have a special item to raffle off this year. Here are a couple of hints.. It took 2 people to sew...it's kites. Keep your eye posted for more hints. Tickets for the raffle will be available for eveyone!!!
sunsetflyers
Administrator has disabled public posting. Please login or register in order to proceed.
Page
Start
Prev
1
Next
End
» Region 4
» Treasure Island Kite Festival 2011
There are 0 guests and 0 other users also viewing this topic
Board Stats

Total Topics:

1576

Total Polls:

11

Total Posts:

7360

Posts today:

2
User Info

Total Users:

4317

Newest User:

Members Online:

7

Guests Online:

5168
Powered by Agora Pro 4
© Copyright 2007 - 2014 jVitals! All rights reserved.