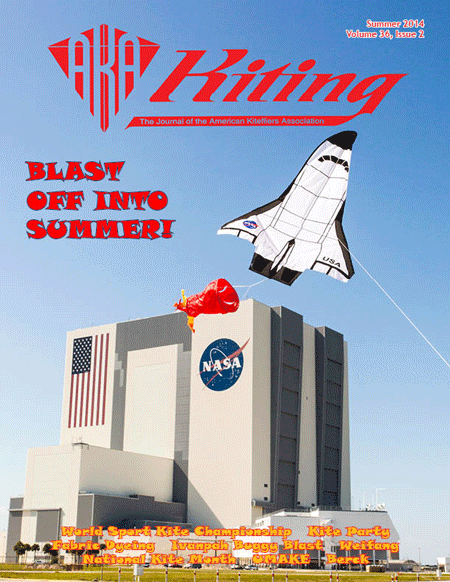 Kiting is a beautiful full-color magazine issued 4 times a year to all current members. Also check out the online-only
Kiting+
Home

Kite Talk Forum

Public Forum

Festival News

Smithsonian Kite Demo June 15
» Smithsonian Kite Demo June 15
Page
Start
Prev
1
Next
End
Smithsonian Kite Demo June 15
Smithsonian Kite Demo June 15
Smithsonian Newsletter has notice of Kite Demo - anybody know more?


Our spotlight event this month is the Udvar-Hazy Center's Become a Pilot Day and Aviation Display on Saturday, June 15, from 10:00 am to 3:00 pm. See dozens of visiting recreational, vintage, and homebuilt aircraft. Talk to pilots and find out what it takes to fly. Bring the kids inside the Center for hands-on activities and story times. New this year are indoor and outdoor kite flying demonstrations. Admission is free; parking is $15. This event is made possibile by the generous support of Booz Allen Hamilton; AFCEA International and the Washington Metro Chapters; and these other sponsors.
kitemike88
Administrator has disabled public posting. Please login or register in order to proceed.
Page
Start
Prev
1
Next
End
» Smithsonian Kite Demo June 15
There is 1 guest and 0 other users also viewing this topic
Board Stats

Total Topics:

1576

Total Polls:

11

Total Posts:

7360

Posts today:

2
User Info

Total Users:

4317

Newest User:

Members Online:

5

Guests Online:

6457
Powered by Agora Pro 4
© Copyright 2007 - 2014 jVitals! All rights reserved.