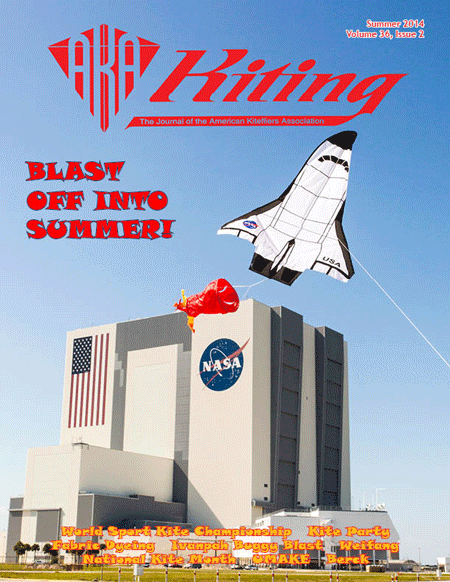 Kiting is a beautiful full-color magazine issued 4 times a year to all current members. Also check out the online-only
Kiting+
Home

Kite Talk Forum

Local Regions

Region 10

OR State Beach - Big kites and Permits
» OR State Beach - Big kites and Permits
Page
Start
Prev
1
Next
End
OR State Beach - Big kites and Permits
OR State Beach - Big kites and Permits
From RD9:


Brett Morris wrote:

BREAKING NEWS

Oregon State Representative David Gomberg announced this week that special – no-cost – "permits" are now available for flying larger kites at the D River Wayside in Lincoln City.

New beach rules were adopted in 2012 which generally allow unrestricted kite flying. But park administrators continued to express concerns about large kites in crowded areas.

"For the past two years, we've been working with Parks to allow larger kites to be flown at popular wayside parks. The Parks Department originally wanted formal permits, fees, and insurance waivers. But after meeting with the Department director, we seem to have resolved all these issues." said Gomberg's office.

Larger kites are now being defined as those over 100 square feet.

A "Large Kite Permit" lists flying rules which include using adequate anchors, marking lines, and not leaving kites unattended. Fliers are asked to pick up a form copy and have it available when on the beach. A second copy is kept for Parks files. Forms are available from the Parks Department, Visitor Center, or Northwest Winds Kite Store. There is no permit fee.

Forms are not required on other beaches or wayside parks.

"I really encourage fliers to file these simple forms" said Gomberg. "This allows us to demonstrate that there is ongoing interest in larger kites in Lincoln City, and that they are being flown safely and responsibly."

The D River Wayside is the most popular and visible beach wayside in Oregon. It has also long been a recognized location for showcasing larger kites and is the site of two long-running kite festivals. David Gomberg is past president of the American Kitefliers Association and owner of the Northwest Winds stores on the Oregon Coast. In 2012, he was elected to represent the Central Coast in the Oregon Legislature.

A big thanks goes out to David and Susan Gomberg for all of their support and involvement in the above events.

Kites in the AIR
Brett Morris
AKA Region 9 Director
Kitelife
Administrator has disabled public posting. Please login or register in order to proceed.
Page
Start
Prev
1
Next
End
» OR State Beach - Big kites and Permits
There are 0 guests and 0 other users also viewing this topic
Board Stats

Total Topics:

1576

Total Polls:

11

Total Posts:

7360

Posts today:

2
User Info

Total Users:

4317

Newest User:

Members Online:

8

Guests Online:

4723
Powered by Agora Pro 4
© Copyright 2007 - 2014 jVitals! All rights reserved.