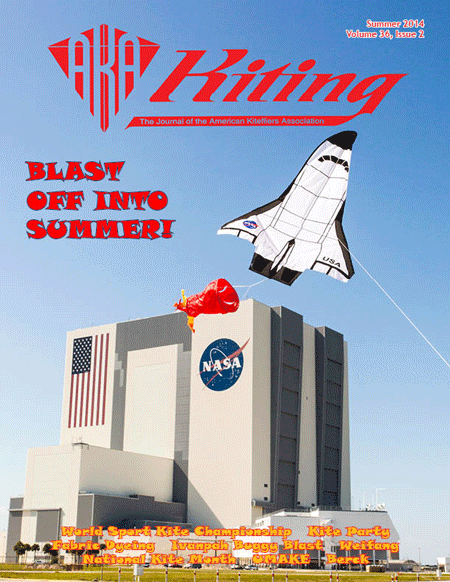 Kiting is a beautiful full-color magazine issued 4 times a year to all current members. Also check out the online-only
Kiting+
Home

Kite Talk Forum

Public Forum

Kite Making

2011 MKS Retreat
Page
Start
Prev
1
Next
End
2011 MKS Retreat
Time is running out to secure the MKS special rates at the fabulous Turf Valley Resort in historic Ellicot City, MD. This year we are honored to have master builder Robert Brasington all the way from Tasmainia. He will teach two projects, his "Kindness of Strangers" wide aspect single-line with flowing tail and upturned wing tips, and one of his great kinetic spinners. Also presenting will be Ron Petralito who has invented a kite made from butcher paper and wood dowels. It wil be St. Valentine's Day weekend, so join us in romantic spot with great people and fastinating projects. See the February calendar.
Edited by: michaeljmosman - 04-Jan-2011 17:15:17
michaeljmosman

Guest
Administrator has disabled public posting. Please login or register in order to proceed.
Page
Start
Prev
1
Next
End
There are 0 guests and 0 other users also viewing this topic
Board Stats

Total Topics:

1576

Total Polls:

11

Total Posts:

7360

Posts today:

2
User Info

Total Users:

4317

Newest User:

Members Online:

6

Guests Online:

5894
Powered by Agora Pro 4
© Copyright 2007 - 2014 jVitals! All rights reserved.