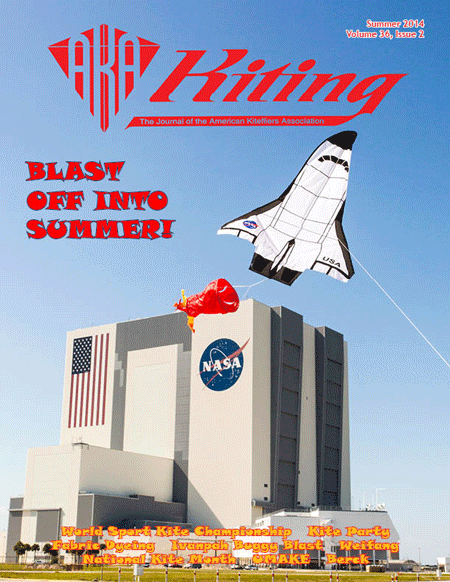 Kiting is a beautiful full-color magazine issued 4 times a year to all current members. Also check out the online-only
Kiting+
Home

Kite Talk Forum

Public Forum

National Kite Month

Easy advertising
Page
Start
Prev
1
Next
End
Easy advertising
Just to show you how easy it is to get publicity for your event take a look at a recient news proadcast In Housotn Texas.

www.foxhouston.com/dpp/news/texas/110304-zilker-park-kite-festival

In this case the festival organiser requested help from the local club to do a short segment on the morning news. Thier is no reason that you con't contact your local station and suggest that they do the same kind of public interest story. You can include the link to this clip to show them wha you can offer and go from there.


If you do it during the NKM time period you can log your appearance as an event since you are spreading the word about the joys of kiting..
Capt_Richard

Home
Administrator has disabled public posting. Please login or register in order to proceed.
Page
Start
Prev
1
Next
End
There are 0 guests and 0 other users also viewing this topic
Board Stats

Total Topics:

1557

Total Polls:

11

Total Posts:

7293

Posts today:

4
User Info

Total Users:

4282

Newest User:

Members Online:

9

Guests Online:

4762
Powered by Agora Pro 4
© Copyright 2007 - 2014 jVitals! All rights reserved.