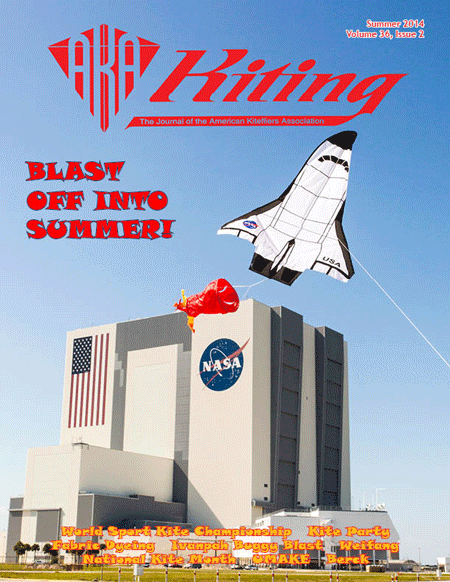 Kiting is a beautiful full-color magazine issued 4 times a year to all current members. Also check out the online-only
Kiting+
Home

Kite Talk Forum

Public Forum

Festival News

transporting kites
Re: transporting kites
The statement was made that a new member did not have any idea as to what to expect at the convention or festivals. I would offer the advice to read all of the information available before arriving at the site. You may be able to download a schedule and other information along with various chat areas talking about the event. With a schedule you can highlight the things you think you will be interested in then alter the list as needed or when more information is received. Ask ing questions is the best way to find answers but of course you have to know what questions to ask. If your not aware of an event such as the Mass Ascencion then you would not know to ask what kites you should consider bringing. As the Chairman of the Hospitality Committee my group has the job of checking you in at the PreRegistration desk and they generally do a good job of pointing you in the right direction. This year I hope to have some communication before the convention to help you even more. As for not getting questions answered you can allways contact me directly regarding my area of service and you can refer to the leadership list for the other people starting with the President on down. We all want you to feel part of the group and never want to hear of a member frustrated because they feel left out.

Have fun and come fly a kite with US....
Capt_Richard

Home
Administrator has disabled public posting. Please login or register in order to proceed.
There are 0 guests and 0 other users also viewing this topic
Board Stats

Total Topics:

1576

Total Polls:

11

Total Posts:

7358

Posts this week:

6
User Info

Total Users:

4315

Newest User:

Members Online:

1

Guests Online:

6805
Powered by Agora Pro 4
© Copyright 2007 - 2014 jVitals! All rights reserved.