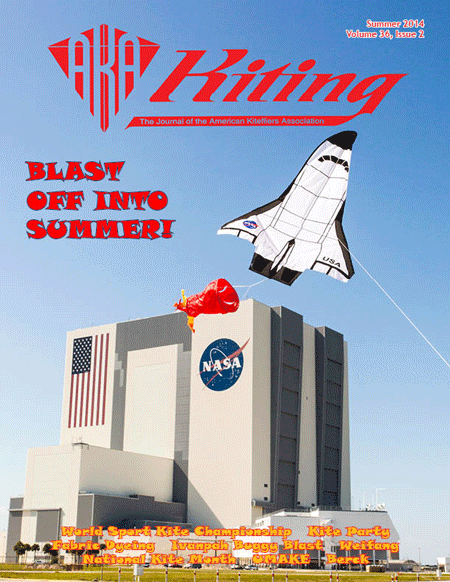 Kiting is a beautiful full-color magazine issued 4 times a year to all current members. Also check out the online-only
Kiting+
Home

Kite Talk Forum

Public Forum

Kite Making

Keystone Kiters Winter Retreat
» Keystone Kiters Winter Retreat
Page
Start
Prev
1
Next
End
Keystone Kiters Winter Retreat
Keystone Kiters Winter Retreat
On January 22, there will be a unique opportunity in Camp Hill, PA: building a Wau Balan kite. 20 kits have been ordered from Malaysia, and the class will be taught by Malaysian Abu Muslim Ismail.

Since 20 kits have been ordered, registration will be limited to 20 people. Cost: about $40.

The class will run from 8:00 AM to 6:00 PM at the Camp Hill Municipal Hall. It will be followed by a pot luck dinner put on by the club.

Contact Cinda Shannon (cindashannon at comcast.net) for reservations.

Hope to see you there!
toddlittle
Administrator has disabled public posting. Please login or register in order to proceed.
Page
Start
Prev
1
Next
End
» Keystone Kiters Winter Retreat
There are 0 guests and 0 other users also viewing this topic
Board Stats

Total Topics:

1576

Total Polls:

11

Total Posts:

7359

Posts today:

1
User Info

Total Users:

4317

Newest User:

Members Online:

8

Guests Online:

8432
Powered by Agora Pro 4
© Copyright 2007 - 2014 jVitals! All rights reserved.